Asun väliaikaisesti kaukoidässä matkailevan perheenjäsenen asunnossa. Suurin osa omista tavaroistani on varastossa, mutta joillekin vaatteille, kirjoille ja muille tavaroille on pitänyt löytää paikka. Koska ripustustilaa on vähän, ostin Ikean edullinen ja yksinkertainen vaatetelineen.
Otin muutaman kuvan ripustuksen värikkäämmästä päästä.
Kokonaisuus olisi varmasti parempi, ellen omistaisi niin paljon ja niin monokromaattista kokoelmaa.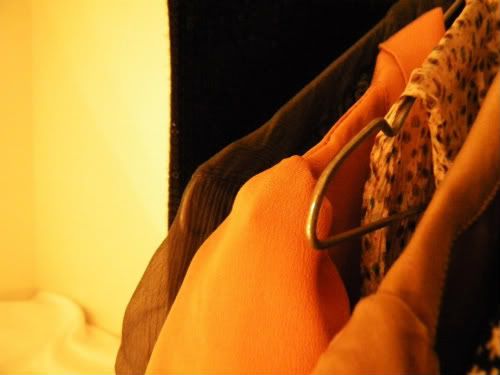 Or in other words: I have no closet space in my current home. Dirt cheap Ikea rack fixed my problem. Only wish my clothes collection wasn't so monochrome, would make easier for my eye. These pictures are from the colourful end.