Hoen aina, ettei lahjan tarvitse välttämättä olla kekseliäs. Laatu, ylellisyys tai tarve riittävät, kun tekosyy on oikea. Ja kaunis paketti liikuttaa melkein yhtä paljon kuin itse kirjoitettu tai tehty kortti (voi tätä mummoa).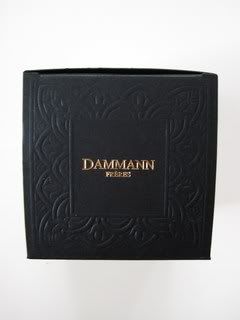 Meillä juotiin sunnuntai-iltana kuppi Dammannin vihreää teetä.
Or in other words: Let's all remember that classics are a fine choice as gifts! We enjoyed a cup of green tea lusciously packed by Dammann Frères.