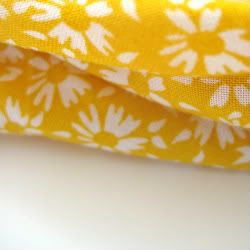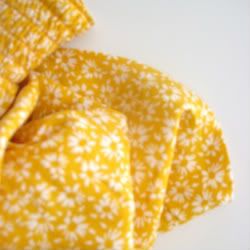 Kiva riepuhame löytyi kaupasta toissapäivänä. Sen kangas on ihan kuin kuin 70-luvun viskoosit, silloin kun sitä kutsuttiin vielä raioniksi. Siitä tulee mieleen lapsuuteni kesät mökillä, äidin mökkivaatteet ja lattiarätit! Hame on ihanan pehmeä ja hulmuaa ja rypistyy ajatustakin nopeammin.
Keltainen on vaatteissa minulle outo väri. Mutta mustan rusetin ja mustan puseron ja mustan puuvillajakun kanssa se näytti ihan fiksulta (niin kauan kun alushameeni ei näy). Tyttöystävieni top viitoseen kuuluva J. kommentoi, että keltainen sopii, kun iho on niin vaalea - tai silmät niin tummat kuin K:lla. En osaa olla töissä paljain säärin, oli pakko olla mustat legginssit.
Tämä hame lähtee Berliiniin. Siellä lämpötila hipoo kuulemma +30 astetta. Voi olla, että kesälomalla saattaa luopua niistä sukkahousuista.
Or in other words: I bought this yellow flowery skirt day before yesterday. The soft viscose wrinkles easily & reminds me of the childhood summers and my mum's old clothes when viscose was still called raion in here. The skirt is a rag, a lump and definately going to Berlin with me.
Colour is a bit odd, but I put it together with all black and it's fun with brogues, a bow and small cotton jacket with little puffy sleeves.