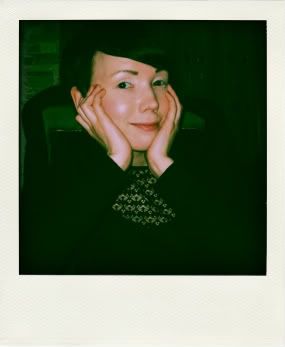 Minulla on kaikenlaisia tarpeita. Haluaisin esimerkiksi Smeggin jääkaapin, vaikka entinen jääkaappi on ihan kunnossa, ruma vaan, ja KitchenAidin yleiskoneen, vaikka leivon ehkä kerran kuussa enkä ikinä tee leipää. Juhlapukeutumisongelmani ratkaisisi punainen huulipuna. Olen nykyisin laiska meikkaamaan. En jaksa aamuisin leikkiä ripsientaivuttimien kanssa, saati mitään rajauksia. Minimalistinen meikkivoide-kulmakynä-poskipuna -meikkini näyttää juhlissa vähän orvolta, etenkin mustien mekkojen kanssa, vaikka niissä olisi pitsiä. Yhdistän kaiken kumminkin mustaan neuletakkiin. Olen vilukissa ja mummo, joka ei osaa käyttää jakkuja (ei ole löytänyt istuvaa sellaista).
Kirkkaanpunainen, hyvä huulipuna pelastaisi pestyn naamani juhliin, joihin mennään suoraan töistä ja jotka kestävät keskiyöhön asti. Huulipunan levittäminen ei veisi edes niin kauan kuin kynsilakan kuivuminen. Toistaiseksi olen joutunut muuntautumaan mekonvaihdon lisäksi töistä juhliin laittamalla punaista kynsilakkaa bussissa. Huulipunaa pitäisi kyllä ehkä vähän harjoitella.
Ps. On muuten hirveän vaikeaa yrittää keksiä asentoa, kun odottaa ruokaa saapuvaksi ravintolassa! Syötiin lauantai-illalla Antiokia Atabarissa. Haluan uudestaan, vaikka sain kasvispihvien sijaan falafeleja; hummusta oli sentään! Kuulun Thank god for hummus -puolueeseen.
Or in other words: A good red lipstick would come nicely to finish my from work to evening -looks. I never bother to put so much make up anymore & all my dresses are boring blacks with black cardigan (I get cold really easily & am a bit granny).
Ps. I never manage to get the pose right when waiting for the food in a restaurant! Good tips how to look good will be taken with pleasure!