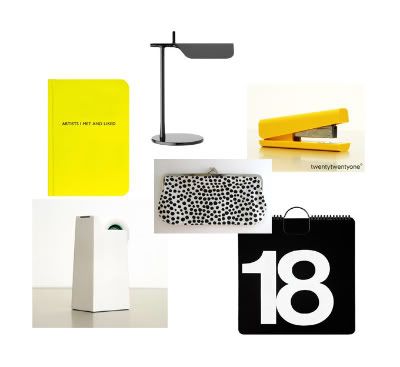 Archie Grand muistikirja - Flos Tab T pöytälamppu - Anything nitoja - Marimekko penaali - Anything teippikotelo - Massimo Vittin Max 365 kalenteri.
Tänään pitäisi opiskella, kirjoittaa ja lukea artikkeleita. Kokosin sen sijaan pienen kollaasin siitä, mitä työpöydältäni ihan selvästi puuttuu. Flosin työpöytävalaisin, alkajaiseksi.
Or in other words: I should be working, but how can I when I have so many things missing from by working desk! Like an Archie Grand notebook, Flos T Table lamp, Anything stapler, Marimekko pen bag, Anything tape dispenser, Massimo Vitti Max 365 wall calendar.