Olimme viikonloppuna maalla - vietimme aikaa helsinkiläisen lähiön omakotitalossa. Pesimme pyykkiä, raivasimme tavaroita ja luimme, söimme ja nukuimme.

Poikkiksen asunto on yksi hienoimmista kodeista, joissa olen käynyt. Poika on sisustanut 50-luvun omakotitaloa itsenäisesti puhtailla perusväreillä, valkoisella ja erityisillä kiinnostuksen kohteillaan, valaisimilla ja elokuvilla. Läpi asunnon kulkee sama tyyli pienin varianssein. Esimerkiksi yläkerran makuuhuone on oliivinvihreä. Olohuoneessa on vahvaa punaista, ja ruokailuhuoneessa on paljon koivua. Kaikkialla on sama graafinen, mutta nokkela, värikäs ja 60- ja 70-lukuihin taittuva estetiikka.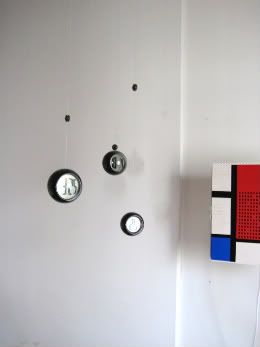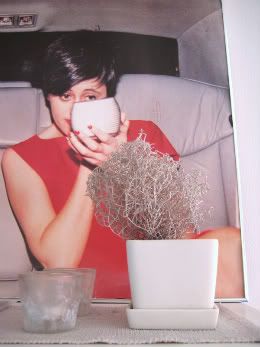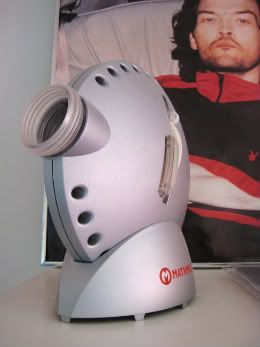 Or in other words: A week-end in the "country" includes laundry, reading, eating, resting. In a suburbs of Helsinki situates the home of my boy friend. The house is built on 1950's and decorated by him. Through the house runs the same, cool easthetics which is based on strong colours, minalism, pop & design from the 60's & 70's. I've never been a more stylish home. These are just a few details.