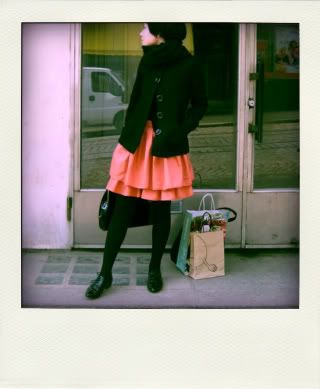 Ehkä vähän toisteista, mutta tyttömäisestä, lohenpunaisesta hameesta on tullut suosikkini kevään sekalaisiin juhliin. Tänään mentiin synttäreille.



Or in other words: Salmon pink skirt with ruffles is never wrong on this spring.
Today: birthday party.
The skirt might be too girlie-girl, but with black brogues and a sturdy Moominmamma handbag it's just the thing to strike an impression amongst 15 sugar-ODing kids.