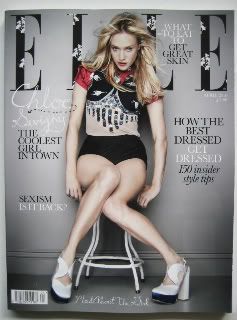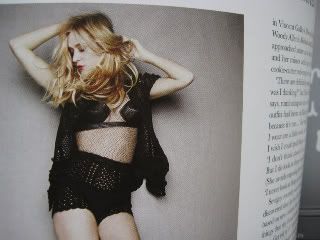 Ooh, ooh, ooh! Kuinka ihana Chloe Sevigny Britti-Ellen kansikuvajutussa onkaan. En aina tajua Sevignya (tai se

vaatii

vähän, esimerkiksi shortsien rakastamista), mutta koko artikkeli kuvituksia (Frank Stanleyn) myöten sulattaa! Chloe on vähän niin kuin Blake Lively, mutta crack-koukussa - mutta ei yhtä pahassa kuin Courtney Love. Suhteeni pitkähiuksisiin vaaleaveriköihin monimutkaistuu.



Or in other words: I know I'm not the first one to note this, but I have to write how much I love Chloe Sevigny at the April issue of Elle UK.